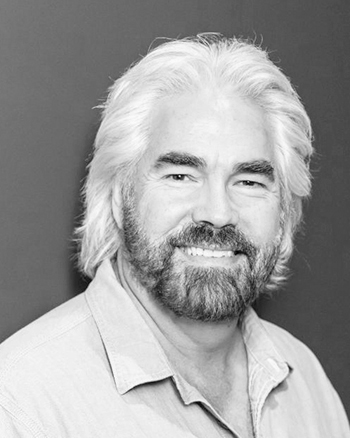 Mitchell S. Drain
Visual Effects Supervisor
Mitchell Drain's expertise in the visual effects industry spans over 30 years. He is an inventive, adaptable VFX Supervisor with an impressive résumé in features, episodics, and limited series long-form entertainment. Mitchell has successfully led visual effects teams on some of the biggest feature films like "National Treasure" as well as several award-winning episodics for HBO, Netflix, TNT, NBC, ABC and Sony Pictures Television.
Mitchell's recent projects include working on a major creature sequence as the Digital Domain VFX supervisor on the upcoming Lionsgate feature film, "Chaos Walking". He also supervised on Marvel's "Agents of S.H.I.E.L.D." for which Digital Domain completed shots across 6 episodes of its finale season. The scope of work encompassed everything from digi-doubles and set extensions to explosions and a flying helicarrier. He also recently delivered work for HBO's first season of the new drama "Perry Mason," and CBS's second season of "The Twilight Zone."
Additionally, Mitchell previously worked on HBO's hit series "Westworld," where he lent his expertise across multiple seasons and episodes, leading effects, robots and set environments alongside VFX Producer Elizabeth Castro and VFX Supervisor Jay Worth. Mitchell was also on set for Marvel's "Jessica Jones: A Netflix Original," where he led effects work alongside showrunner Melissa Rosenberg. During the course of his episodics career, Mitchell also supervised visual effects including environments, explosions and pyrotechnics for additional Netflix shows, such as "Lemony Snicket's A Series of Unfortunate Events" and "Sense8," and HBO's acclaimed series "True Detective."
Mitchell's specialty is real-world visual effects with a focus on work relatable to global audiences everywhere. When on set, he is a true partner to the director and studio with a keen eye for detail to ensure that the work is both photorealistic and grounded in reality. An excellent problem-solver, he loves the challenge of synthesizing abstract concepts into fully-realized, well-structured visual effects. Mitchell's mastery and command of the visual effects craft won him an Emmy award for Outstanding Special Visual Effects on "Westworld" in 2017. His other notable work includes "Independence Day," "Minority Report," and "Master and Commander: The Far Side of the World." 
Now part of the talented Digital Domain studio, Mitchell's goal as a leader in visual effects, is to make the impossible, possible by creating seamless and memorable images for the screen, no matter what the size.