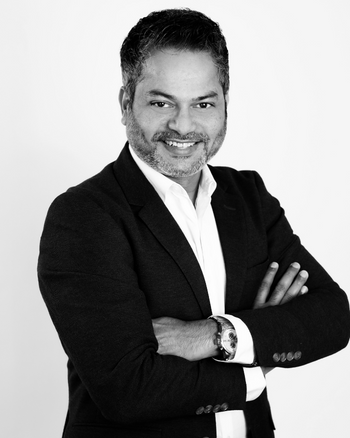 SUDHIR REDDY
Senior Vice President & Head of Studios, Canada & India
With over 24 years of industry experience, Sudhir brings competitive knowledge that covers Creativity, Producing, Studio Management and Post Production to Digital Domain. His wide range of experience ranges from working as a 3D generalist at Flux Animation, an award-winning studio in Auckland, to Senior Vice President and Executive Producer at large corporations and studios like Reliance Mediaworks and Digital Domain.
Sudhir's journey with Digital Domain began in 2010 as part of the studio's Reliance Mediaworks relationship. He helped set up their DD-dedicated unit in Mumbai and a support team in Burbank, while working closely with the Digital Domain team in Los Angeles. In 2017, Sudhir oversaw the build out of the Digital Domain India and has been successfully managing the studio since.
Sudhir's strengths lie in understanding the company's DNA and pairing that with global resource sentiments to exceed client expectations, manage industry challenges and maintain healthy and positive business margins. His experience has allowed him to gather the expertise needed to understand the local and international market potential for visual effects, while creating quality delivery centers and efficiently capturing revenue opportunities.
Sudhir is an active member of Digital Domain's global leadership team focused on planning and implementing strategies in accordance with our studio's roadmap.