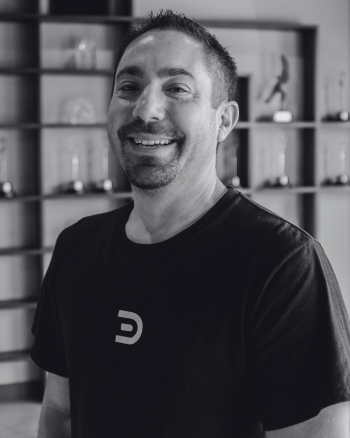 SCOTT EDELSTEIN
Visual Effects Supervisor
With more than 50 feature films and over 160 commercial projects under his belt, Scott Edelstein has been a veteran in the visual effects industry for over two decades. Scott's projects have been versatile and cover a large breadth of visual effects specialties. In addition to his experience as a Visual Effects Supervisor, his extensive background includes on-set supervision, integration, previs, layout, and environments. Scott has spent the majority of his professional career at Digital Domain, working in both the features and commercials departments.
Currently, Scott is working as Visual Effects Supervisor for upcoming projects with Marvel Studios and Sony Pictures, respectively. Prior to this, Scott served as Visual Effects Supervisor on the Academy and VES Award-nominated film "Spider-Man: No Way Home," and prior to that, he was the Associate Visual Effects Supervisor for Marvel Studios' blockbuster "Avengers: Endgame." Scott was also Digital Effects Supervisor on "Free Guy," as well as the Academy and BAFTA-nominated, and VES Award-winning film "Avengers: Infinity War" from Marvel Studios. Additional notable projects include the Academy Award-nominated film "I, Robot" and the Clio-winning commercial titled "Mechanical Legs" directed by David Fincher. Scott served as VFX Supervisor for EA's "Command and Conquer: Rivals," VFX Supervisor for Tencent's "Call of Duty: Mobile" cinematic, and as DFX Supervisor for "The Fate of The Furious."
At Digital Domain, Scott is a natural collaborator, known for pushing his team to achieve greater heights in their craft and successfully partnering with clients. A long-serving staple of the Digital Domain family, Scott is part of an exceptional team of visual effects experts.