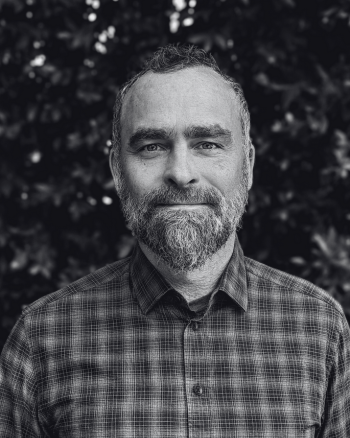 Piotr Karwas
Visual Effects Supervisor & Creative Director of Advertising, Games
Piotr is a versatile, award-winning VFX Supervisor and Director with over 20 years of experience in the film and commercial industries. A visual effects veteran known for his ability to collaborate closely with clients from concept development to post-production, his projects have covered a large range of specialties.
In addition to his role as VFX supervisor and director, Piotr has held a range of creative roles. As an Animation Supervisor, CG Supervisor and Animation Lead, he oversaw teams of artists on numerous successful feature films like Alex Proyas' "I, Robot," Tim Burton's "Charlie and the Chocolate Factory," and David Fincher's "The Curious Case of Benjamin Button." He has also contributed his talent to a number of commercials, collaborating with leading filmmakers like Michael Bay, Joe Pytka, Mark Romanek, and more on spots for Budweiser, Disney, Mountain Dew, Adidas and Gatorade.
In 2010, Piotr co-founded a high-end VFX house based in Venice, CA where he served as Animation Director/VFX Supervisor and Head of CG until 2018. During this time, he directed various animated commercials for brands like Hershey's, Marvel, Nike and Chevy and VFX supervised and CG supervised live action spots for Nike, Audi, McDonald's and many others. In 2017, Piotr joined ShadowMachine where he single-handedly built a CG animation department from the ground up to produce a series of animated VR pilots for Google's Daydream platform. The short films debuted at Sundance and Tribeca, and one of the three, "Kaiju Confidential," was recently nominated for an Annie Award in the Best VR Short category.
At Digital Domain, Piotr acts as a creative partner for our advertising and features clients. Most recently, he VFX supervised and directed an Apple Arcade commercial for an Ultimate Rivals spot that premiered at the 2019 Game Awards and has also worked on projects for BuzzFeed and MagicLeap. He is currently working on character tests for an upcoming Marvel film.
Piotr is one of several seasoned visual effects experts at Digital Domain known for their craft and visionary expertise.