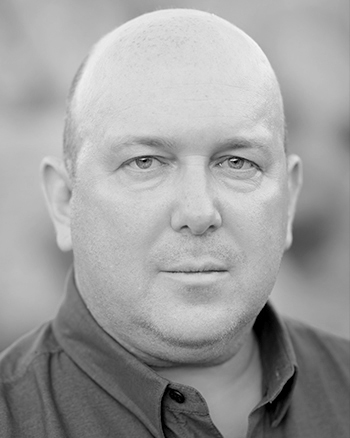 Matt Dougan
Visual Effects Supervisor
Matt Dougan is an award-winning Visual Effects Supervisor with almost 30 years in the industry. A firm believer that imagery is paramount, Matt is known for keeping a mindful eye on the Director's creative vision. With a passion for next generation workflows and tools, and a specialized background in compositing, lighting and lookdev, Matt approaches projects with a complete understanding of the client's needs, and ensures that projects not only achieve aesthetic goals, but also logistic goals.
With experience that runs the gamut of commercials, features, episodics and software development, Matt has lent his talents to several projects including real-time projects, creating visuals in Unreal Engine. Most recently, Matt worked as the visual effects supervisor on a promo spot for the Amazon series, "Citadel," which helped launch the global marketing campaign in anticipation of the series premiere. Before this, Matt and his team deaged the legendary, Hall of Fame quarterback, Joe Montana, using Digital Domain's proprietary tool Charlatan, in a promo trailer for the return of NBCUniversals "Quantum Leap."
Matt's expertise has earned him several awards and nominations, including Telly Awards for his work on projects such as Ghost of Tsushima - "A Storm is Coming," "Assassin's Creed Odyssey: Live Action TV Spot," and Tom Clancy's "Division 2" trailer. He has also earned accolades from the Visual Effects Society and Hollywood Post Alliance for his team's work on "Black Sails."
Matt's clients include networks like Amazon Studios, NBC and STARZ, brands like EA, eToro, Ubisoft and Nintendo, and directors like Robert Zemekis.
A visually motivated supervisor, Matt is part of a fully stacked and agile team of visual effects experts at Digital Domain who consistently bring the impossible to the screen.