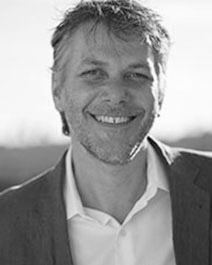 KELLY PORT
Senior Visual Effects Supervisor
An accomplished and award-winning visual effects supervisor, Kelly Port has contributed to more than 30 films in his tenure at Digital Domain. He was one of the 2019 BAFTA and Academy Award nominees in the best visual effects category for his groundbreaking work in "Avengers: Infinity War," realizing over 50 minutes of running time for the fully digital villain character, Thanos. Kelly also received the top honor of Outstanding Visual Effects at VES for Thanos. A task he reprised for the follow-up blockbuster "Avengers: Endgame." This is not the first fully digital main character Kelly has been responsible for bringing to life. He also oversaw the creation of the three flower pixie characters and the lead hero character for "Maleficent" to name but a few.
Most recently, for Sony Pictures and Marvel Studios' long-awaited "Spider-Man: No Way Home," Kelly completed work as the production side visual effects supervisor, a key role where he guided the delivery of over 2,400 shots from 12 vendors. Additional films Kelly has contributed to include "Thor," "Percy Jackson & The Olympians: The Lightning Thief," "Star Trek," "Gran Torino," "We Own the Night," "Stealth, "The Lord of the Rings: The Fellowship of the Ring," "King Kong," "Titanic," and "Apollo 13." In his career, Kelly has also partnered with some of Hollywood's heavy hitters including Jon Watts, The Russo Brothers, Bill Condon, J.J. Abrams, Chris Columbus, and Kenneth Branagh.
A member of the Academy of Motion Picture Arts & Sciences since 2008, Kelly has received multiple BAFTA and VES nominations, a Hollywood Film Award, and LA Online Film Critics Society award for his visual effects work.
As one of the original Digital Domain artists, Kelly Port's conviction for innovation is deeply sowed into the foundation of the global studio, cultivating a pedigree of visual effects excellence the industry has grown to expect.