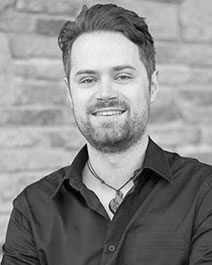 Jan Philip Cramer
Visual Effects Supervisor/Head of Animation
In addition to being one of Digital Domain's Visual Effects Supervisors, Jan Philip Cramer also serves as Head of Animation and is one of the industry's leading Animation Directors. He has been on set for numerous blockbuster films focusing on creature and facial animation. During his 15-year career, Jan has garnered an impressive list of credits and accolades, including winning a VES award for his work on the digital character Thanos in "Avengers: Infinity War." 
As VFX Supervisor/Head of Animation at Digital Domain, Phil oversees the outstanding animators in the Digital Domain animation department, pushing the boundaries of what's possible in visual effects and animation. His methodology is to consistently refine the VFX process, streamlining the overall pipeline, ultimately creating a more effective workflow. Phil has supervised animation on multiple feature films, including "Ender's Game," "X-Men: Days of Future Past," "Deadpool," "Spider-Man: Homecoming" and led animation on James Cameron's "Avatar." Recently, Phil completed work as Animation Director on Marvel Studio's hugely successful "Avengers: Endgame." 
Currently, Phil is working on Sony Pictures Entertainment's highly anticipated upcoming feature film "Morbius" directed by Daniel Espinosa.
Phil is a member of the Academy of Motion Picture Arts and Sciences and the Visual Effects Society. He holds a B.F.A degree from the Academy of Art University in San Francisco and was later recognized with an Emerging Artist & Outstanding Alumni Award. 
An integral part of Digital Domain's global visual effects team, Phil continues to push the craft of animation forward and is based in Vancouver.