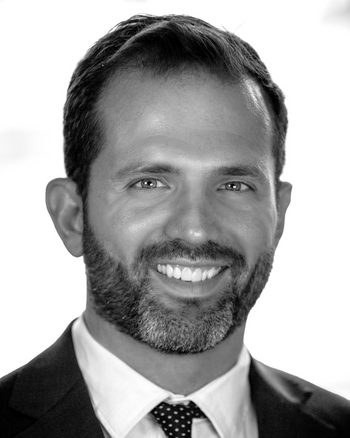 Eric Kimelton
Head of Production & Executive Producer
For over a decade, Eric Kimelton has produced challenging and ground-breaking visual effects projects for features, special-venue projects and commercials. With an interest in storytelling from a young age, Eric shadowed director Brenda Chapman during one of DreamWorks' first animated productions, "The Prince of Egypt." While shadowing on the project, Eric caught the creative bug and received a copy of Maya to test out at home. It was then that Eric realized his passion lied in the planning and logistics of filmmaking. He went on to receive his MBA, with a focus in Film Finance from the University of Westminster in London. After relocating to LA, Eric started his VFX career at character animation house, Rhythm & Hues, where he worked on projects like the Oscar-winning "Life of Pi." He then moved to the studio side production working under the tutelage of legendary VFX Producer, Joyce Cox.
At Digital Domain, Eric was VFX producer on several complex projects involving digital characters including "She-Hulk," "Morbius," and "Spider-Man: Homecoming." Additionally, Eric served as VFX producer on various other digital human projects including recreating deceased performers like China's beloved Teresa Teng.
As Head of Production, Eric ensures that the internal production needs for Digital Domain's features and episodics teams are met, while also working closely with clients as executive producer. A strategic mind with a creative heart, Eric believes that the success of a project lies in artists being able to create freely. He works tirelessly to build an environment that removes obstacles and allows them more freedom to go above and beyond the filmmaker's vision.
Eric is an important part of Digital Domain's global team of visual effects experts.