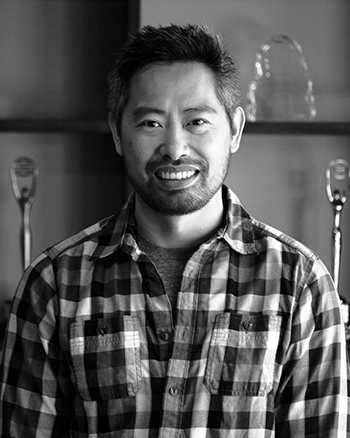 Hanzhi Tang
Visual Effects Supervisor
Hanzhi Tang is a Visual Effects Supervisor and was previously Digital Effects Supervisor and Head of Lighting at Digital Domain. Over the course of his 17 years with the studio, he has contributed his expertise on two dozen feature films and has received a Visual Effects Society Awards nomination for his outstanding created environment work on "2012." 
Currently, Hanzhi is our Visual Effects Supervisor on "Shang-Chi and the Legend of the Ten Rings" for Marvel Studios due out in 2021. He has just completed Marvel's "Black Widow" as Digital Effects Supervisor which releases later in 2020 and features some of the most complex destruction VFX that Digital Domain has undertaken. In 2019, Hanzhi served in the same capacity for Marvel Studio's "Captain Marvel" and delivered amazingly detailed transformation work for the Skrull characters as well as a stunning environment for the all CG canyon chase sequence. 
Hanzhi is an expert in ACES Color Pipeline, Lighting, Look Development and Rendering. Additionally, Hanzhi has extensive experience on set and with projects involving digital head capture. He has used these techniques to create detailed digital doubles and a CG concert avatar among other applications. He has also worked with virtual production and motion capture to create a 28-character fully CG commercial for LG.
Hanzhi earned a Master of Science in Physics from Imperial College, University of London which provided him with an accurate sense of both real-world mechanics and physical optics that has been a foundation of achieving realism in VFX. Recently, Hanzhi was inducted into the Academy of Motion Picture Arts and Sciences in recognition of his long list of contributions as a supervisor to VFX in feature films. He is an important member of Digital Domain's global team of visual effects experts.