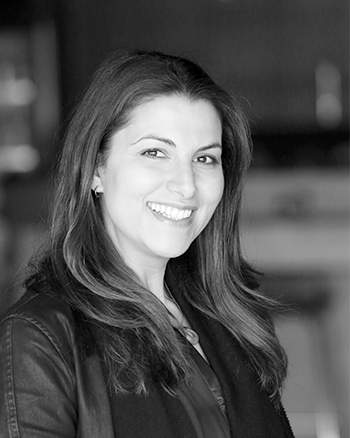 NICOLE FINA
Executive Producer, Advertising & Games
An award-winning producer, Nicole Fina brings over 23 years of production experience to the role of Executive Producer of Advertising and Games at Digital Domain. Nicole oversees all production and sales teams for VFX, design, motion graphics, live-action direction, editorial and finishing for all branded content in North America.
Prior to joining Digital Domain, Nicole's experience spanned leadership roles across the most renowned creative powerhouses in the world. While working with Oscar-winners, celebrated directors, global corporations, and cultural icons, she gained a deep understanding of the ever-evolving needs of the industry. With a knack for helping her clients navigate the intricacies and challenges of the advertising world, Nicole has continued to build client relationships with her unwavering commitment to success.
Since joining Digital Domain, Nicole has been instrumental in diversifying the studio's body of work and expanding the studio's Rolodex of creative partners to better serve the studio's growing demand. Nicole has helped exceed revenue goals while successfully leading teams to fulfill the highest level of creative visions, earning accolades such as Cannes Lions, AICP Awards, VES, Telly's, HPA Award, Emmy nominations and BDAs.  
Known for being a hands-on EP, Nicole has built and maintained trusted partnerships with high-profile clients, including Apple, NFL, Intel, Google, Nike, BMW, Mountain Dew, Wendy's, Kia, Activision, Ubisoft, EA and many more.
In addition to her advertising and games work, Nicole has also overseen a multitude of specialized projects, including global campaigns for game launches, music videos, holograms for live events and tentpole pieces for events like the Super Bowl and the Academy Awards. While at DD, her work has grown to include longer format narrative projects, including APEX Legends as well as episodic work for Starz's "Outlander" and HBO.
Nicole is a native of NYC, where she earned her advertising chops on the agency side. She loves the "big-tique" nature of Digital Domain's advertising group, which allows her to service both large and small creative projects alike.
A passionate team leader, Nicole's north star is accountability, trust, and genuine teamwork. Nicole is a valued part of Digital Domain's global family of executives.