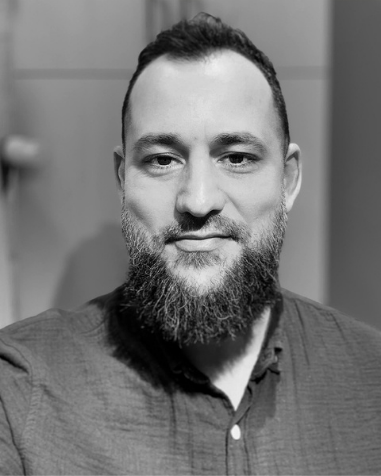 Manolo Mantero
Visual Effects Supervisor
Manolo Mantero is an accomplished VFX supervisor with well over a decade of experience in delivering exceptional visual effects for feature films, episodic and commercials. Before entering the post-production world for film, Manolo gained extensive on-set experience working in the advertising industry in Europe and Australia. This practical experience was essential when he transitioned into features with 'Return to Nim's Island.'
His expertise in both 2D and 3D allowed him to rise quickly through the ranks, working on renowned projects such as Bryan Singer's 'X-Men: Apocalypse,' Warner Bros.' 'Fantastic Beasts and Where to Find Them,' and Ridley Scott's 'Alien: Covenant' as CG Supervisor. Manolo's feature film work has focused on creatures and character work where he often supervises creatures lookdev and orients his work towards photorealism rather than "magical" or "mythical" looks.
Recently, Manolo finished working as Sequence Supervisor on Denis Villeneuve's highly anticipated 'Dune' and Kenneth Branagh's 'Death on the Nile.' Prior to these, he served as a VFX Supervisor on Netflix's 'Rim of the World' and on Sony Pictures' 'Men in Black: International' supervising Montreal's sequences. Additionally, on the commercials side, Manolo has worked with several high-profile clients, including Procter & Gamble, Publicis, Grey Global, Saatchi & Saatchi, TVE and more.
Manolo graduated with an Honors Degree in Computer Graphics and Fine Arts and has lived and worked in the UK, Europe, Australia and Canada. He is a trusted partner to creatives across the globe striving to achieve the highest caliber of visual effects work.