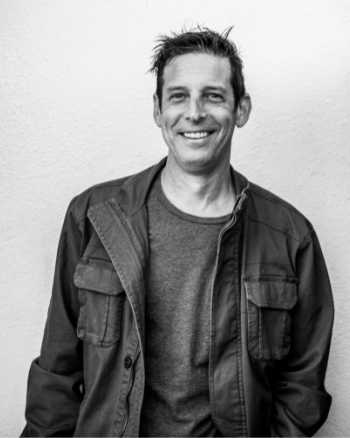 Darren Jaffe
EXECUTIVE PRODUCER, ADVERTISING & GAMES
Darren Jaffe brings over 17 years of experience to his role as Executive Producer of Advertising and Games at Digital Domain, producing and collaborating on groundbreaking content for some of today's most recognizable global brands. Darren is known for applying his proven passion, leadership, and commitment to the innovative projects he has the opportunity to collaborate on, ranging from print, live-action, CG animation, experiential, music videos, and more.
Prior to joining Digital Domain, Darren spearheaded large-scale creative projects at agencies including Flavor, Superfad, Trailer Park, MPC and Brand New School, making it his mission to cultivate an environment where new ideas, inspiration and teams can flourish, while also delivering truly exceptional work. Darren joined Brand New School in the early 2000's where he seamlessly worked his way from Coordinator to Producer and eventually Head of Production. After Brand New School, he moved on to Trailerpark, then Superfad where he took on the role of Head of Production before becoming Executive Producer. In 2013, Darren joined Cutters Studios' Flavor as Executive Producer where he played an essential role in launching its Los Angeles office, which became a hub for design, animation and VFX finishing.
Having spent six years in education, Darren prides himself in being a passionate team leader that fosters creative environments and pushes teams and projects forward with clear goals and connection to client needs. Over the years, he has led teams in creating truly inspiring work for high-profile clients including Target, Microsoft, Coca Cola, Apple, Toyota, Mazda, Nike, Emirates Airlines, artist Barbara Kruger and Arrow Technologies, Carhartt, Ford, Samsung, Chevy, Gatorade, Visa, and many more.
With all of this history behind him, Darren is a valued part of Digital Domain's global family of executives.