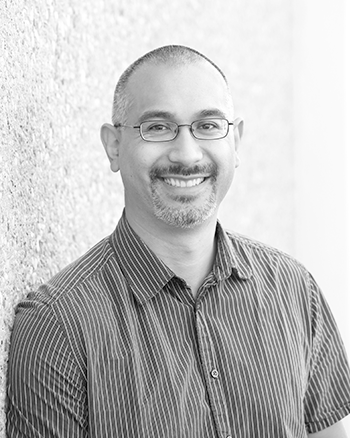 ARUNA INVERSIN
Visual Effects Supervisor & Creative Director of New Media
Aruna Inversin specializes in creative direction, visual effects and real-time supervision for immersive content and experiential technology. His career began in digital compositing twenty-two years ago and he has earned several accolades including two primetime Emmy nominations for his work on "Stargate SG – 1" in 1999 and 2000 in the Outstanding Special Visual Effects for a Series category. In 2015, he received a Visual Effects Society nomination for "Outstanding Visual Effects in a Special Venue Project" for his work on Nike's "The Neymar Jr. Experience." In 2017, Aruna transitioned from compositing supervisor to creative director and VFX supervisor.
His deep technical knowledge has marked him as an innovator and thought leader in the virtual/augmented reality and immersive projects space. As an avid VR evangelist, he is often sought after to speak at major conferences like VRDC, GDC and NAB. Whether he is developing custom hardware and software solutions for real-time projects or acting as an on-set creative director, Aruna believes that obstacles are only seen when you take your eyes off the goal.
All of his clients, including brands like Nike, Google and The National Basketball Association, benefit from having Aruna as the creative behind their projects as he is an extremely well-rounded supervisor who effortlessly takes their projects from inception to delivery. To date, Aruna has nearly 50 film and television credits to his name in addition to several VR experiences and more than a dozen cinematic game trailers.
Currently, Aruna continues to develop real-time solutions for traditional media, experiential projects that encompass location-based events and mixed reality deliverables plus much more. Based at Digital Domain's Los Angeles studio, Aruna is part of a mighty team of agile creatives and is a nationally active member of the Academy of Television Arts & Sciences.