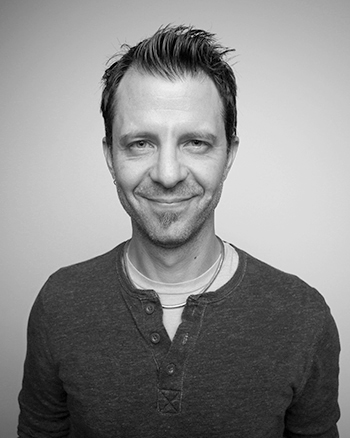 Aladino Debert
Visual Effects Supervisor/Director
Aladino Debert is a distinguished VFX Supervisor/Director who has won numerous accolades, including Clios, Emmys, Tellys, HPA, AICPs, and VES awards. With a strong background as a creative director, his focus is on creating long-form entertainment for features, episodic and limited series. Recently, Aladino completed his work as the Digital Domain visual effects supervisor for the first season of the Amazon series, "Citadel," and as the visual effects supervisor for Marvel Studios' Disney+ series "Ms. Marvel."
He has also worked on multiple episodes of the final season of Amazon's and Legendary's fantasy drama "Carnival Row," creating complex character and creature animation and development, as well as traditional set extensions, animation, and effects work. He has led the visual effects team that brought Netflix's "Lost In Space" Season 2 to the screen, and was the visual effects supervisor across multiple seasons and episodes for Netflix's "Lemony Snicket's A Series of Unfortunate Events."
Aladino made significant contributions to STARZ's hit shows, serving as the visual effects supervisor for multiple seasons of "Black Sails" and supervising visual effects for various sequences on "Outlander." His work on "Black Sails" resulted in numerous awards and nominations, including Emmy, HPA, and VES awards, with a focus on creating realistic water simulations, environments, and digi-doubles across more than 200 shots in seasons 2 and 3. Similarly, his remarkable contributions to "Outlander" led to several HPA and VES nominations.
In addition to his work as a VFX Supervisor, Aladino is also a director and has created trailers and launch pieces for high-profile clients such as Sucker Punch, Treyarch, Bungie, Oculus Rift, Nike, and BMW. Furthermore, he has overseen several commercial pieces, including Nike's "Biomorph," Pokémon's Super Bowl spot "Train On", Halo's "Master Chief Collection" and Call of Duty's "The Vet & The NOOb".
Aladino's passion for his craft and unwavering commitment to perfection have made him one of the most versatile VFX supervisors in Digital Domain's team of talented leaders.