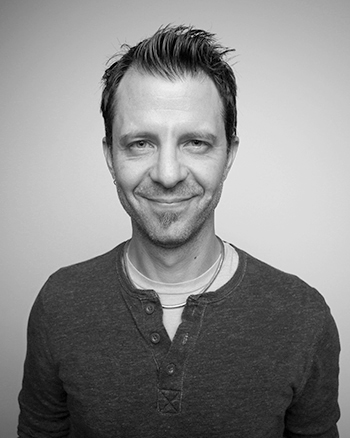 Aladino Debert
Visual Effects Supervisor/Director
With a strong background as a creative director, Aladino Debert is an award-winning VFX Supervisor/Director focused on features, episodic and limited series long-form entertainment. His work has been nominated for and won numerous awards including Emmys, Clios, Tellys, AICPs, HPA and VES awards.
Aladino is currently supervising the team working on multiple episodes of Season 2 of Amazon/Legendary fantasy drama "Carnival Row," including complex character and creature animation and development, on top of traditional set extensions, animation and effects work. Recently, Aladino reunited with VFX Producer Terron Pratt and led the visual effects team that labored to bring Netflix's "Lost In Space" Season 2 to the screen. Aladino was also the visual effects supervisor across multiple seasons and episodes for Netflix's "Lemony Snicket's A Series of Unfortunate Events." For Lemony, Aladino's team created more than 1200 shots including full CG environments, digi-doubles, effects and water simulations across 12 episodes for director/showrunner Barry Sonnenfeld and VFX Producer Thomas Horton.
Working alongside VFX Supervisor Daniel Kaufman for SpikeTV's "The Mist," Aladino was responsible for creating the opening sequence introducing 'Moth Man' as well as additional digital environments, CGI prosthetics and fog effects. For STARZ, Aladino led visual effects on multiple seasons of "Black Sails" which received multiple nominations for Emmy, HPA and VES awards. Focused on water simulations, environments and digi-doubles, he infused his expertise to more than 200 shots across season 2 and 3, and was ultimately awarded a VES award for Outstanding Supporting Visual Effects in a Photoreal Episode for the episode titled "XX." On STARZ hit show "Outlander," Aladino supervised visual effects for several sequences, including water simulations, storms plus full CG environments and digi-doubles. Due to the incredible work on "Outlander," Aladino swept up several HPA and VES nominations alongside VFX Supervisor Richard Briscoe and VFX Producer Elicia Bessette.
As a director, Aladino is the creative force behind many trailers and launch pieces, including Sucker Punch's upcoming "Ghosts of Tsushima," Treyarch's "Black Ops 4," Bungie's "Destiny 2: Forsaken," Oculus Rift, Nike's "LeBron 11" and BMW's "i3: Silent Performance." Additionally, as VFX Supervisor, Aladino oversaw multiple commercial pieces including Nike's "Biomorph," Pokémon's Super Bowl spot "Train On", Halo's "Master Chief Collection" and Call of Duty's "The Vet & The NOOb" to name a few.
Aladino is driven by perfection and passion and welcomes every challenge. He has evolved into one of the most versatile VFX supervisors, in Digital Domain's stable of extraordinarily talented leaders.